All In One Skin Care (Nano moisturizing gel)
All in One Gel (Made in Japan)
Details
Details
(This product's name meaning and features)
F-CURE means containing Fucoidan which is a precious ingredient contained in mozuku (seaweed) grown in the sea of Ishigaki Island in Japan. Fucoidan's moisturizing power is superior to hyaluronic acid, so it can moisturize the skin.
(how to use)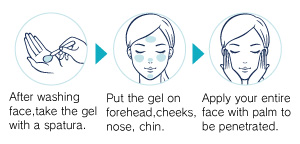 (Why is this popular?)
The all-in-one gel has the basic skin care functions of skin lotion, milky lotion, serum, cream, pack, and makeup base. After washing your face, you can do skin care simply, so it's a perfect item for women who can't spend time on skin care and makeup from morning for work, housework or child-raising.
All-in-one gel is simple and to ease a burden on the skin, and has many advantages such as being useful when you want to reduce luggage on travel.
In addition, it contains deep sea water taken from a depth of 900 meters. Deep sea water has a mineral similar to that of human body fluids and it is said that it easily penetrates into the skin.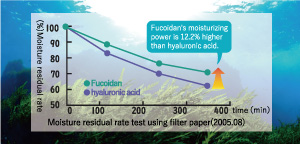 Reviews