All In One Skin Care (Nano moisturizing gel)
All in One Gel (Made in Japan)
●Free item are added manually when shipping. (quantity for free is not displayed in the shopping cart).
Details
Details
(All-in-one-nano-gel has five roles in one)
This gel has five roles : toner, milky lotion, beauty essence, moisturizer, whitening. After washing your face, you can do skin care simply, so it's a perfect item for busy person who can't spend time on skin care and makeup from morning for work, housework or child-raising.
All-in-one gel is simple and to ease a burden on the skin, and has many advantages such as being useful when you want to reduce luggage on travel.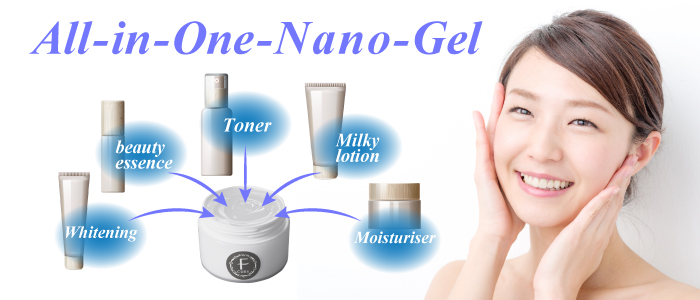 (All-in-one-nano-gel saves dry skin in summer)
UV rays make wrinkles. Because when exposed to ultraviolet rays, the barrier function is reduced and the moisture of the skin evaporate, Then makes wrinkles.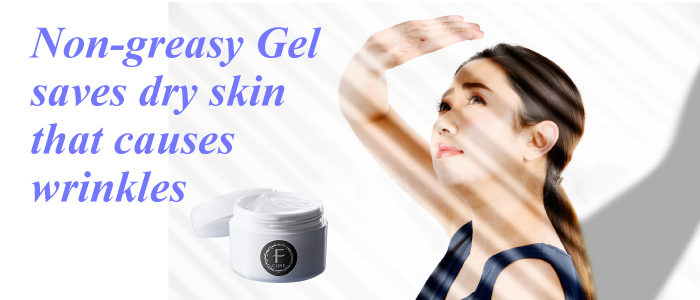 (Recommended for people who don't like stickiness)
Even those who used the full set of skin care in winter don't want to use sticky items when the temperature rises in spring. However, it is NG! use only lotion. Because the surface of the skin does not appear to be dry due to sweat or sebum, but the inside of the skin is getting dry. That causes new fine wrinkles.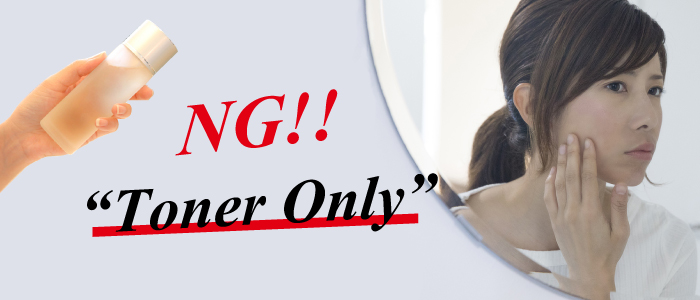 Reviews