Chokatsu Kajitsu [兆活果実] Lactic acid bacteria Supplement★Buy 2 or More & Get Another Free!!★(US dollar*)
●The list price of USD is based on 4,980 JPY. The actual payment price will be decide according to the exchange rate of 4980 JPY against your payment currency.
●Please register your name & address in English.
●Free item are added manually when shipping. (quantity for free is not displayed in the shopping cart).
Supplement to improve your gut flora with 3 trillion lactic acid bacteria and 30 kinds of fruits, 121 kinds of fermented extract. (Made in Japan)
Details
Details
How your gut bacteria can influence your weight? Your body contains trillions of bacteria are located in your intestines. Gut bacteria play several important roles in your health, such as communication with your immune system or producing certain vitamins. Your gut bacteria can also affect how different foods are digested and produce chemicals that help make you feel full. As a result, they can affect your weight. Is your gut environment Okay?
(3 trillion lactic acid bacteria)
Chokatsu-kajitsu contains 19 types of lactic acid bacteria, including lactic acid bacteria extracted from japanese strawberry. Equivalent to about 100 yogurts per day. in addition, it supports the slimness of the body by helping prebiotics, biogenics which feed on the good bacteria in the intestine to help create the environment.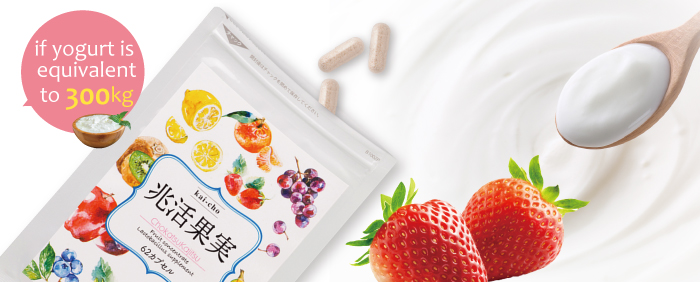 (30 types of fruits)
Chokatsu-Kajitsu contains polyphenols contained in berries and apples support a slim body. in addition, rich in vitamins and minerals necessary for beautiful skin.
(121 types of fermented extracts)
Chokatsu-Kajitsu contains ancient Japanese enzymes that cannot be made in the body so that the body is in good condition and burns well.



(Beneficial, Harmful, and Opportunistic bacteria)
Typical intestinal bacteria are classified according to their actions into three types which are Beneficial, Harmful, and Opportunistic bacteria.
★Good bacteria have health maintenance and anti-aging effects such as aiding digestion and absorption, and stimulating immunity. Representative examples are bifidobacteria and lactic acid bacteria.
★Bad bacteria have adverse effects on the body. They inhibit health by triggering disease and promoting aging.
★Opportunistic bacteria cause no trouble when you are healthy, but have adverse effects upon the intestines when the body is weak.


(Bad bacteria are closely to disease)
Harmful bad bacteria grow in the gut due to protein and lipid-based diets, stress, and constipation. also, bad bacteria are closely to disease such as obesity, diabetes, colorectal cancer, and arteriosclerosis, and the gut bacteria in these patients have changed significantly compared to healthy individuals.
On the other hand, healthy intestinal bacteria are dominated by good bacteria over bad bacteria. good bacteria suppress the growth of bad bacteria by making the intestines acidic, activate intestinal motility, and create an intestinal environment that prevents infections and suppresses the production of carcinogenic putrefaction products. In addition, good bacteria produce vitamins in the intestine.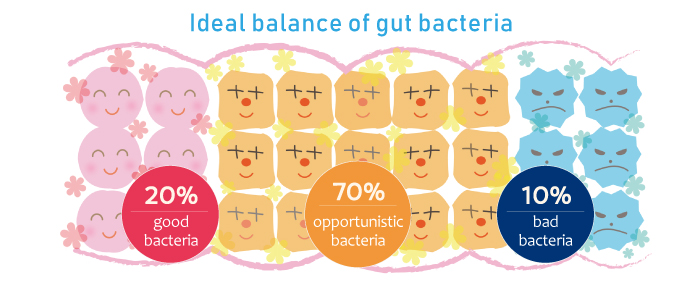 (This product's name meaning)
Chou means blending 3 trillion lactic acid bacteria. Katsu means standing for intestinal activation. Kajitsu means extracting from fruits.
(How to use this product)



(Japan's strawberry king, AMAOU)
Chokatsu-Kajitsu contains vegetable lactic acid bacteria extracted from Japan's strawberry king "AMAOU". Increase the thinning bacteria and improve the gut flora.



〈Ventuno products are produced through collaborative research with national universities.〉
(CAUTIONS)
If you are pregnant, breastfeeding or children and you are taking any medicine, please consult your healthcare practitioner before using this product. Please close the chuck not to get wet after opening the product. Please discontinue use if it does not suit your physical condition or constitution. Contains Milk, Soy, Apple, Kiwi fruit, Banana, Peach, Orange.
Reviews