Sukkiri Aojiru plus Ginger [すっきり青汁ショウガ入] Diet Fiber Supplement
Aojiru with young barley leaves recommended for people who lack vegetables. Contains ginger to increase metabolism.
Details
Details
This is a barley young leaves-based green juice is easy to drink. It blends Bitter melon, Fucoidan, Seaweed! Please dissolve one pack in 100~120ml water and drink it. To suit your taste, it is more easy to drink if you add honey or dissolve in milk in place of water. Please enjoy 1~2 packs a day. It is easy to drink, so you can continue.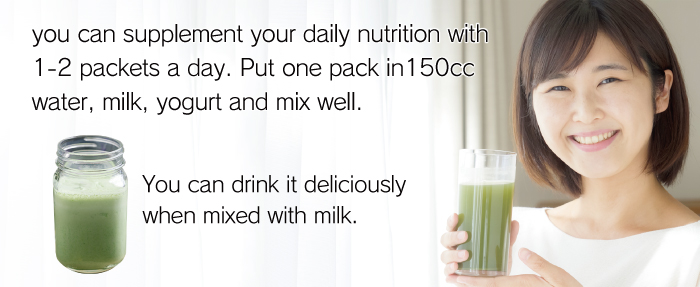 Eating vegetables provides health benefits. people who eat more vegetables and fruits as part of an overall healthy diet are likely to have a reduced risk of some chronic diseases. Vegetables provide nutrients vital for health and maintain of your body.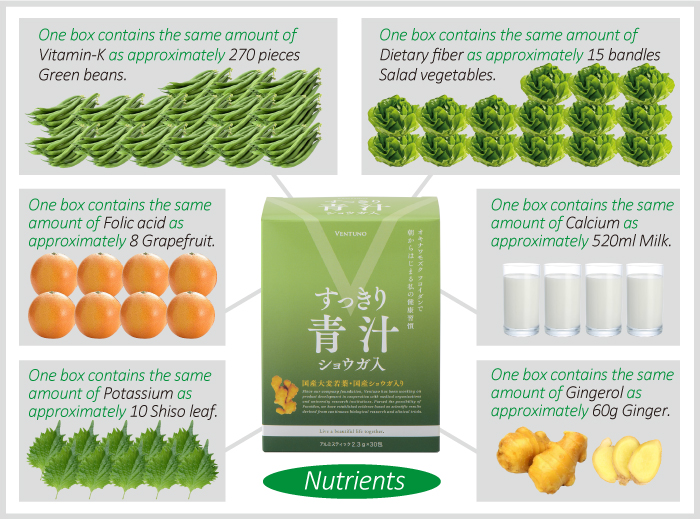 why should you drink aojiru? We all know that green leafy vegetables have many health benefits, including weight loss, cancer prevention, solve constipation. But for many people, it's hard to get as many of these vegetables in their diet as they would like. Whether you don't like the taste, or just find it hard to find time to shop and cook a well balanced meal every day, many people go without all the vegetables the need. Keeping a box of aojiru in your cupboard is about as low effort as it takes, it takes no time at all prepare.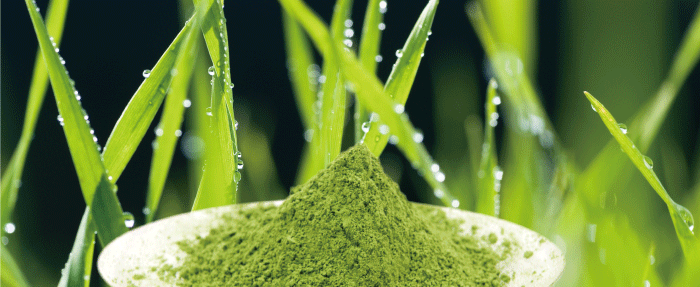 [Caution] ● If you are taking medicine, have restricted intake of vitamin K or potassium, are going to the hospital, or are pregnant or breastfeeding, please consult with your doctor before taking. ● Keep out of reach of children. ● Consume as soon as possible after opening the individual wrapping. ● This product uses plant materials, so the color tone may differ, but there is no problem with the quality. ● In rare cases, it may not fit depending on your physical condition and constitution. In that case, please refrain from using it. Do not consume if you have food allergies.
Reviews